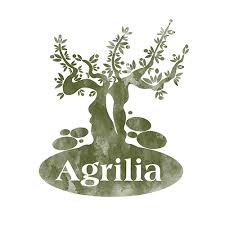 White Wine
Glass of Wine  200 TL
Küp Thia / Sauvignon Blanc    750 TL
7 Bilgeler Khilon / Sauvignon Blanc    1190 TL
7 Bilgeler Anaxagoras / Chardonnay   1190 TL

Roze 
Glass of Wine  220 TL
Sevilen Isabey Rose / Syrah, Kalecik Karasi   840 TL
Umurbey Blush 2021 / Shyrah    1050 TL
Buradan Şirin / Grenache  1500 TL

Red Wine 

Glass of Wine  200 TL
Nif Aegean / Shiraz, Sangiovese, Montepulciano    750 TL
Kuzubağ Haziran / Cabernet Sauvignon, Merlot, Shiraz     860 TL
Umurbey Blend 2021 / Cabernet Sauvignon, Merlot        890 TL
Tellus / Syrah, Petit Verdot    910 TL
Nif / Montepulciano, Shiraz     1120 TL
7 Bilgeler Pythagoras 2019 /   C. Sauvignon, Merlot, C. Franc, Petit Verdot      1600 TL
Urla Tempus 2020 / Merlot, Syrah, C. Sauvignon, C. Franc, Petit Verdot          2200 TL

Salads
Rocket Salad       270 TL.
Rocket, tomato, parmesan cheese, balzamic vinegar, garlic, olive oil, lemon juice
Spinach Salad with Beetroot and Pear        280 TL.
Beetroot, pear, spinach, parsley, balzamic vinegar, mustard, pomegranate molasses, olive oil, lemon juice
Starters
Bruschetta      240 TL.
Lamb Liver with Sweet Potato and Grapefruit        420 TL.
Calamari Stew      430 TL.
Calamari, tomato, onion, garlic, parsley
Grilled Vegetables with Balzamic Sauce and Parmesan Cheese              450 TL.
Cheese Platter    520 TL.

Main Courses
Grilled Grey Mullet with Sea Bean Salsa and Apple Plum Chutney         480 TL
Grey Mullet, bay leaves, turmeric, cumin, red pepper
Herbs Köfte (200 gr)   490 TL
Saute potato and grilled vegetables
Turkish Egg Noodle with Monk or Scorpion Fish     490 TL
A Monk or Scorpion Fish, grape leaves, green pepper, chili pepper, cumin, white wine, turmeric, garlic, Turkish egg noodle
Tagliatelle with Shrimp     510 TL.
Fresh pasta, green pepper, white wine, tomato, garlic, turmeric, shrimp, parsley
Burger with Pistacchio and Coriander (200 gr)     510 TL.  
Grilled potato, tomato sauce and caramelized onion
Marinated Rib Eye (260-280 gr)   650 TL
Grilled potato and green salad with chimichurri sauce

Dessert
Chocolate Profiterol           180 TL.
Stuffed Figs with Almond, coated with Chilli Chocolate and Orange Sauce        180 TL.
 Wine Poached Pear with Avocado Bourbon Chocolate Mousse   210 TL

İçecek
Turkish Coffee     60 TL
Tea                   40 TL
Espresso           70 TL
Capuccino         75 TL
Americano       70 TL
Latte                 75 TL
Herb tea          90 TL
Jasmin Green Tea (pot) 160 TL
Mineral Water     45 TL
Water        35 TL
Coke          80 TL

RAKI
Beylerbeyi Göbek 35 cl      950 TL
Beylerbeyi Göbek 70 cl    1800 TL
Single 190 TL   /   Double  320 TL
Beer.     150 TL
Johnny Walker Red   320 TL
Belvedere   420 TL
Don Julio     380 TL
Patron Silver  390 TL
Liquor  250 TL
J&B    300 TL